Noblesville, IN – RYZE Claim Solutions is pleased to announce that Alisshia Isaacs has been promoted to the position of "Executive Vice President/Chief People Officer" at the company.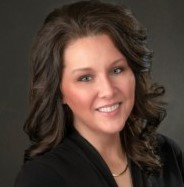 Alisshia Isaacs
Isaacs joined RYZE in 2021 as senior vice president of human resources. Over the past year she has led efforts that improved the company's systems and processes for hiring, payroll and compliance. Isaacs also developed new training, launched a wellness program, and coordinated the company's events. In her new role, Isaacs continues to oversee human resources and joins the company's senior leadership team to work on other company initiatives.
"Alisshia has made great improvements in human resources since joining RYZE," said CEO Tony Grippa. "She has brought innovation and great energy to her job and has played a critical role as our fast-growing company continues to create an environment where people matter. With this well-deserved promotion, she will be able to achieve even more."
"I am excited to continue my journey here at RYZE and to be part of their strong team of visionary leaders who collaborate to deliver best-in-class workforce strategies and experiences for RYZE's biggest asset, our people," said Isaacs.