RYZE Claim Solutions is pleased to announce that Scott St. John has been promoted to the position of President of the company, with responsibility over all daily operations.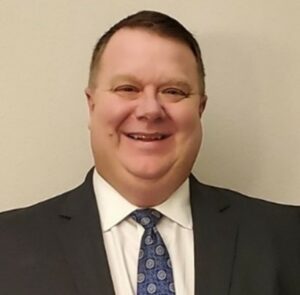 RYZE CEO Tony Grippa will transition into the role of Executive Chairman of RYZE's Board of Directors.
St. John has been RYZE's Executive Vice President/Chief Claims Officer since joining the company in 2022. He has more than 30 years of experience in the claims industry, including 15 years at Fortune 100 companies that specialize in property and casualty insurance. He holds a bachelor's degree in business administration from The Ohio State University.
"Scott has made a tremendous difference at RYZE," Grippa said. "He has a wealth of knowledge and the ability to set high goals and then lead others to reach them. RYZE is a fast-growing company and with Scott in charge of daily operations I have no doubt that we will continue to grow and to attract top talent."
St. John said his plan is to keep RYZE growing at its current trajectory. The company has tripled in size in the last three years.
"RYZE already has many talented team members, which is what it takes to be successful and innovative in the claims industry," St. John said. "Among my goals is to attract more talented people, and to help them meet their potential. I'm honored to have this opportunity."